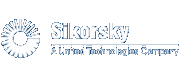 Background
Sikoorsky Aircraft is a Canadian Aircraft manufacturer who designed aircraft(mainly helicopters) for the Canadian and US militaries.
The BLACK HAWK is one of their inventions and probably their more famous one.
Inventions
Edit
BLACK HAWK
H-92 Helicopter
SEAHAWK
CH-53 Helicopter
PZL Mielec Aircraft
Reconnaissance Fixed Wing Aircraft
Ad blocker interference detected!
Wikia is a free-to-use site that makes money from advertising. We have a modified experience for viewers using ad blockers

Wikia is not accessible if you've made further modifications. Remove the custom ad blocker rule(s) and the page will load as expected.